Global Issues in Employment Discrimination Law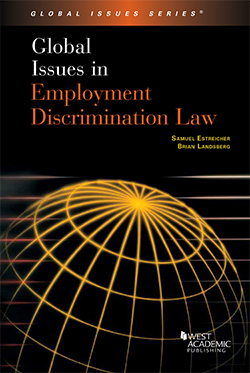 Global Issues in Employment Discrimination Law
Authors: Estreicher, Samuel / Landsberg, Brian K.
Edition: 1st
Copyright Date: 2007
Publication Date:

December 19th, 2007

ISBN:

9780314176073

Subject: Employment Discrimination
Series: Global Issues
Type: Global Issues
Description: This casebook emphasizes primary materials (statutes, European Union directives, regulations, guidelines, and cases) that have been edited to facilitate classroom discussion. Accessible to both professors and law students, the primary material is enhanced by brief notes and questions. The book can be assigned or recommended as optional reading to supplement a domestic-only employment discrimination law course, or serve as the basis of a stand-alone seminar, to advance the students' understanding of their own system and the kinds of issues they will face in an era of globalization.