Sum and Substance Audio on Community Property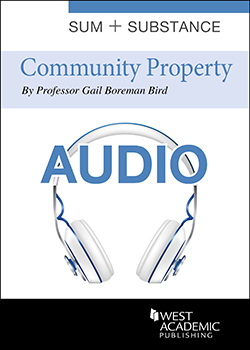 Sum and Substance Audio on Community Property
Author: Bird, Gail Boreman
Edition: 1st
Copyright Date: 1998
Publication Date:

May 1st, 1998

Subject: Family Law
Series: Sum and Substance Audio
Type: Audio Lectures
Description: This audio lecture overviews determination of separate and community property, quasi-marital property, and quasi-community property. Explores transmutation; general and special presumptions; commingling, apportionment, and reimbursement; management and control; and liability for debt. Also covers management on dissolution of marriage, disposition on death, and constitutional law principles.