Gilbert Law Summaries on Trusts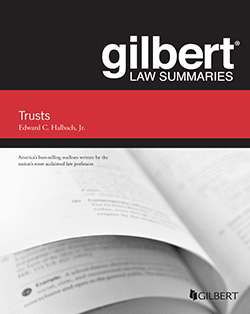 Gilbert Law Summaries on Trusts
Author: Halbach Jr., Edward C.
Edition: 13th
Copyright Date: 2007
Publication Date:

November 21st, 2007

ISBN:

9780314181121

Subject: Trusts and Estates
Series: Gilbert Law Summaries
Type: Outlines
Description: This product contains an outline on trusts. Topics covered include elements of a trust, trust creation, transfer of beneficiary's interest (including spendthrift trusts), charitable trusts (including the cy pres doctrine), and a trustee's responsibilities, power, duties, and liabilities. It also covers duties and liabilities of beneficiaries, accounting for income and principal, power of settlor to modify or revoke, powers of trustee beneficiaries or courts to modify or terminate, termination of trusts by operation of law, resulting trusts, purchase money resulting trusts, and constructive trusts.