Intellectual Property: The Law of Copyrights, Pate...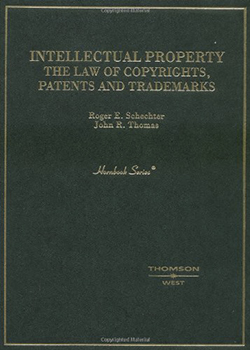 Intellectual Property: The Law of Copyrights, Patents and Trademarks
Authors: Schechter, Roger E. / Thomas, John R.
Edition: 1st
Copyright Date: 2003
Publication Date:

May 1st, 2003

ISBN:

9780314065995

Subject: Intellectual Property
Series: Hornbooks
Type: Hornbook Treatises
Description: This work provides a comprehensive treatment of all three major branches of intellectual property law, surveying basic principles and emerging issues. The book summarizes what is clear, identifies what is unsettled, and offers concise views on how some open issues might be sensibly resolved. This text also deals with a variety of related intellectual property topics, including state laws governing the misappropriation of intangibles, state protection for the right of publicity and for trade secrets, and both federal and state rules concerning false advertising and deceptive trade practices. The authors use numerous examples to guide you through various technical areas.