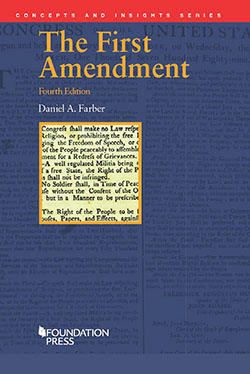 The First Amendment, 4th
Author: Farber, Daniel A.
Edition: 4th
Copyright Date: 2014
Publication Date:

September 30th, 2014

ISBN:

9781628100143

Subject: First Amendment
Series: Concepts and Insights
Type: Hornbook Treatises
Description: Written by a leading national scholar, Farber's coverage of the First Amendment is clear and incisive. All of the major areas of this complex doctrine are reviewed, including the religion clauses. The text also probes theories of free speech and debates over controversial issues such as campaign finance, hate speech, and religious exemptions.