Sum and Substance Quick Review on Conflict of Laws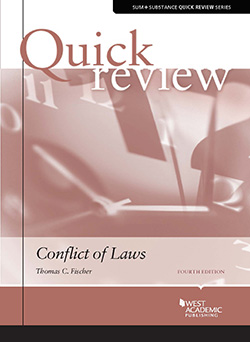 Sum and Substance Quick Review on Conflict of Laws
Author: Fischer, Thomas C.
Edition: 4th
Copyright Date: 2009
Publication Date:

February 27th, 2008

ISBN:

9780314180926

Subject: Conflict of Laws
Series: Quick Reviews
Type: Outlines
Description: This product provides clear and concise explanations of the issues surrounding the conflict of laws. The text provides an analytical and exam approach accompanied by typical questions found on a conflict of laws exam. It includes multiple-choice questions and answers, practice essay questions and model answers, and Case Squibs.