Exam Pro on Business Associations, Objective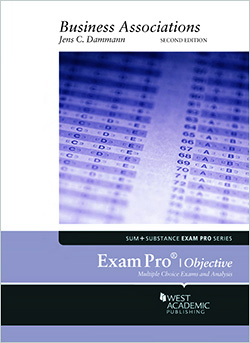 Exam Pro on Business Associations, Objective
Author: Dammann, Jens C.
Edition: 2nd
Copyright Date: 2021
Publication Date:

March 17th, 2021

ISBN:

9781647083946

Subject: Business Organizations
Series: Exam Pro Series
Type: Exam Prep
Description: Exam Pro-Objective on Business Associations is a study aid that helps law students prepare to take their Business Associations exam. Taking the sample objective exams and using the corresponding answers and analysis provides students with a more thorough understanding of Business Associations and a better understanding of how to take exams.
Click the button below to launch an interactive experience using the multiple-choice questions and answers from this book.