International Project Finance in a Nutshell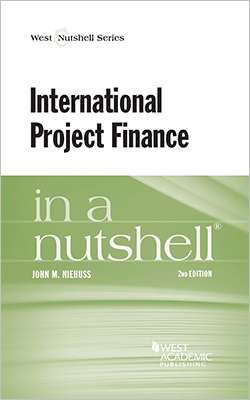 International Project Finance in a Nutshell
Author: Niehuss, John M.
Edition: 2nd
Copyright Date: 2015
Publication Date:

January 20th, 2015

ISBN:

9781628101348

Subject: International Transactions and Trade
Series: Nutshells
Type: Overviews
Description: The book provides a basic introduction to the legal and financial issues that arise at each stage of a project finance transaction. It contains a comprehensive overview of the concept of project finance and includes extensive coverage of the overall legal structure of a project and the key clauses in project and financial documents. It also has chapters on project preparation, procurement, sources of finance and other financial and credit support issues, restructuring, and investment dispute settlement. The Second Edition has been substantially revised and includes new chapters and material on: the application of project finance techniques to the funding of public-private partnerships, infrastructure, and the oil and gas sector; the impact of the 2008 financial crisis on project financing; offtake contracts; and recent dispute settlement developments. The book also features useful checklists for risk analysis, due diligence, concession and loan agreement terms, credit support, tax and accounting issues, and evaluation of sources of finance.