Sum and Substance Quick Review on Corporations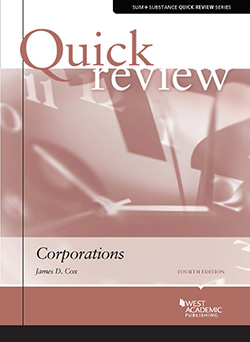 Sum and Substance Quick Review on Corporations
Author: Cox, James D.
Edition: 4th
Copyright Date: 2004
Publication Date:

February 17th, 2004

ISBN:

9780314152572

Subject: Business Organizations
Series: Quick Reviews
Type: Outlines
Description: This Quick Review of Cox's Corporations, 4th-part of the Sum and Substance Series-saves time and increases student performance. It includes a main outline section with clear, concise explanations of legal concepts and terms; capsule summaries of significant cases; a Casebook Table that keys the Quick Review outline to relevant pages of leading casebooks; and numerous essay and multiple-choice questions with model answers and detailed explanations. All answers are cross-referenced to the outline sections. Contains a 10-5-2 Hour Study Guide, which offers study suggestions in the hours before an exam.