Sum and Substance Audio on Criminal Procedure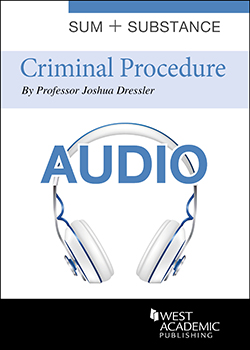 Sum and Substance Audio on Criminal Procedure
Author: Dressler, Joshua
Edition: 7th
Copyright Date: 2018
Publication Date:

September 14th, 2018

Subject: Criminal Procedure
Series: Sum and Substance Audio
Type: Audio Lectures
Description: This audio lecture introduces the Fourth Amendment and discusses retroactivity, harmless error, and incorporation. It includes an issue checklist and examines the Katz search doctrine. It analyzes various surveillance and search methods and covers the exclusionary rule, entrapment, interrogations, pretrial procedures, trial, and the right to counsel.